50/50 Fundraiser! Get your tickets NOW!
---
---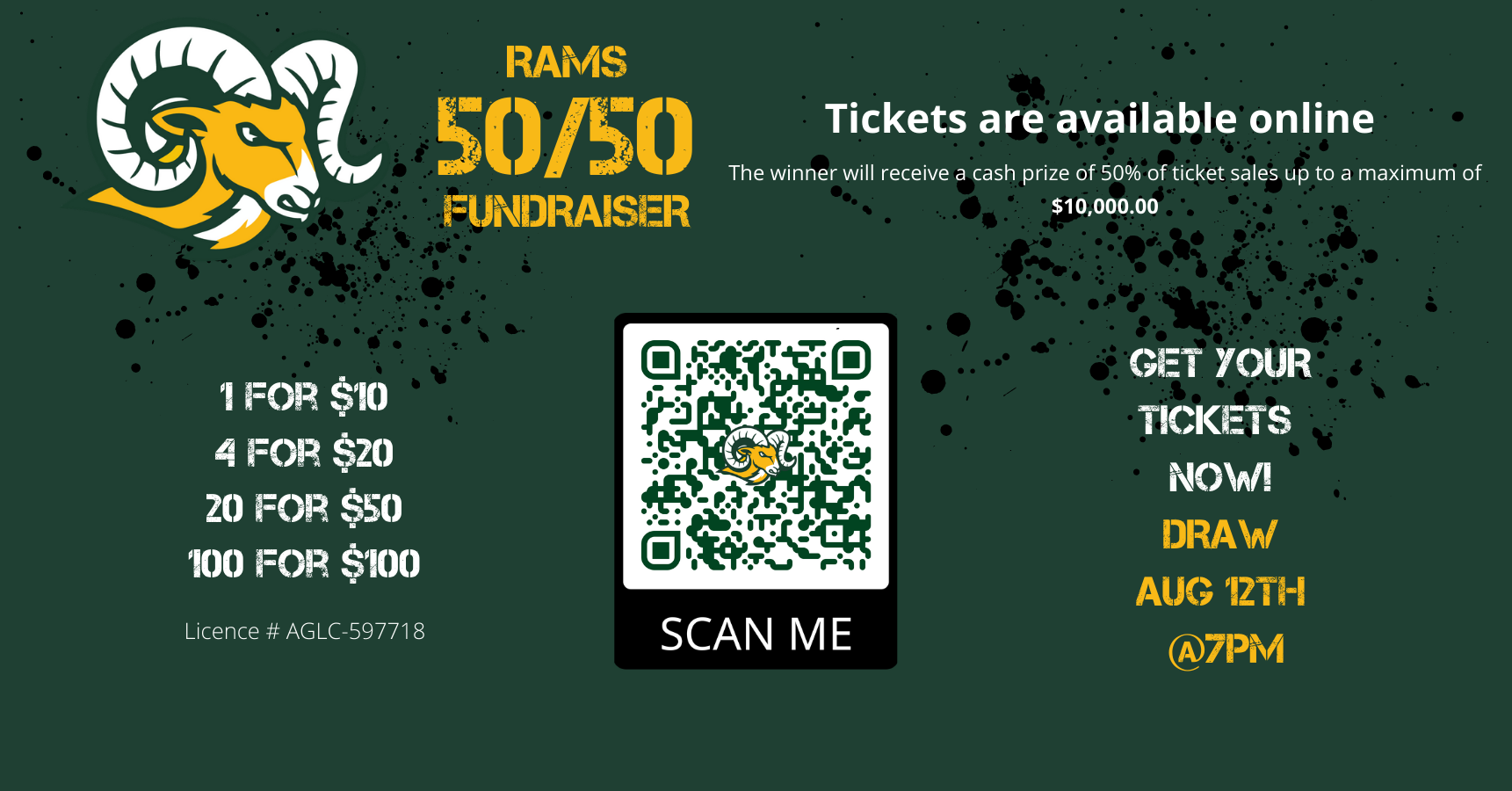 ---
We are excited to announce our online 50/50 fundraiser!
CLICK HERE - TO GET YOUR TICKETS!
Tickets will be available online ONLY and sold at a rate of:
1 for $10
4 for $20
20 for $50
100 for $100
The winner will receive a cash prize of 50% of ticket sales up to a maximum of $10,000.00
DRAW: Aug 12th @ 7PM - Live on social media!
Our organization strives to provide the best quality football experience for all our athletes.
Funds raised by this raffle will support our club operational expenses.
The winner will be contacted to claim their prize.
Thank you for your support! Go RAMS Go!
Licence # AGLC-597718