Fundraising
---
RAMS - Fundraising Expectations
Fundraising is an integral part of the success of our organization and requires support from each athlete and families!
Fundraising activities will be posted here as soon as they are identified.
Should you have any suggestions/questions for fundraising, please send an email to president@sherwoodparkrams.com
2023 RAMS Raffle Fundraiser
For this 2023 season, our RAMS raffle will bigger than ever! This is our primary mandatory club wide fundraiser.
Each athlete will be provided with 20 raffle tickets ($10 each).
We are already working on the prize packages and they will be AMAZING! We can't wait to start advertising the prizes!
We anticipate having the raffle tickets available at the beginning of August. Each team manager will be distributing and tracking the tickets.
Ticket sale timeline: From beginning of August to Sept 15th. Ticket stubs will need to be returned to your team manager NO LATER THAN September 15th.
Draw Date: October 3rd 2023 (LIVE streaming the draw on social media)
Extra tickets: We will have extra tickets for sale for those whom need more.
Over the past few years, we have seen such tremendous success with the sale of these tickets, selling out each year. Fear not, there is allot of support throughout the organization to help sell your tickets should you need.
IMPORTANT NOTE: Should your family have more than 2 athletes registering for the fall 2023 season, please reach out to registrar@sherwoodparkrams.com prior to completing your registration as there is a max requirement of 40 raffle tickets per family.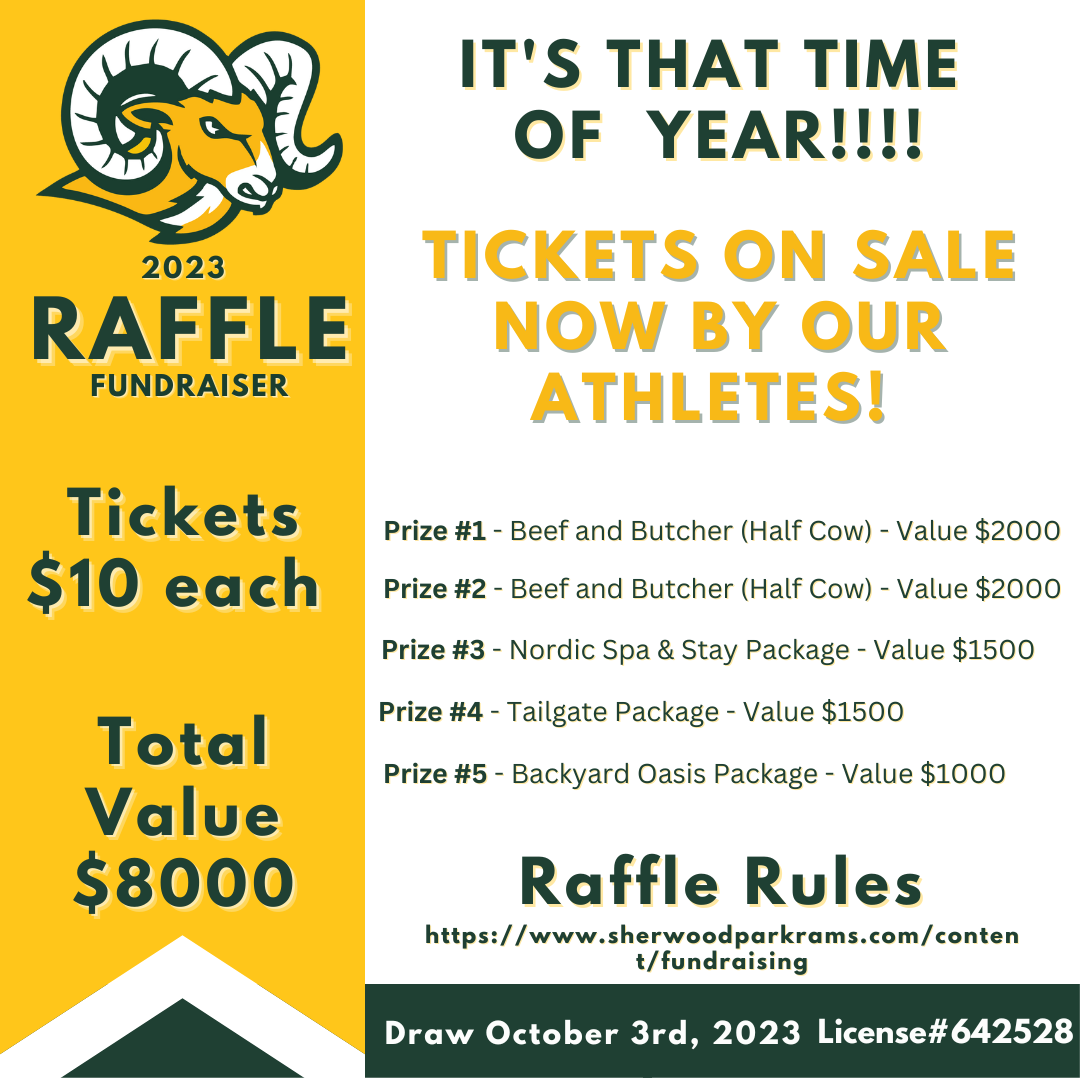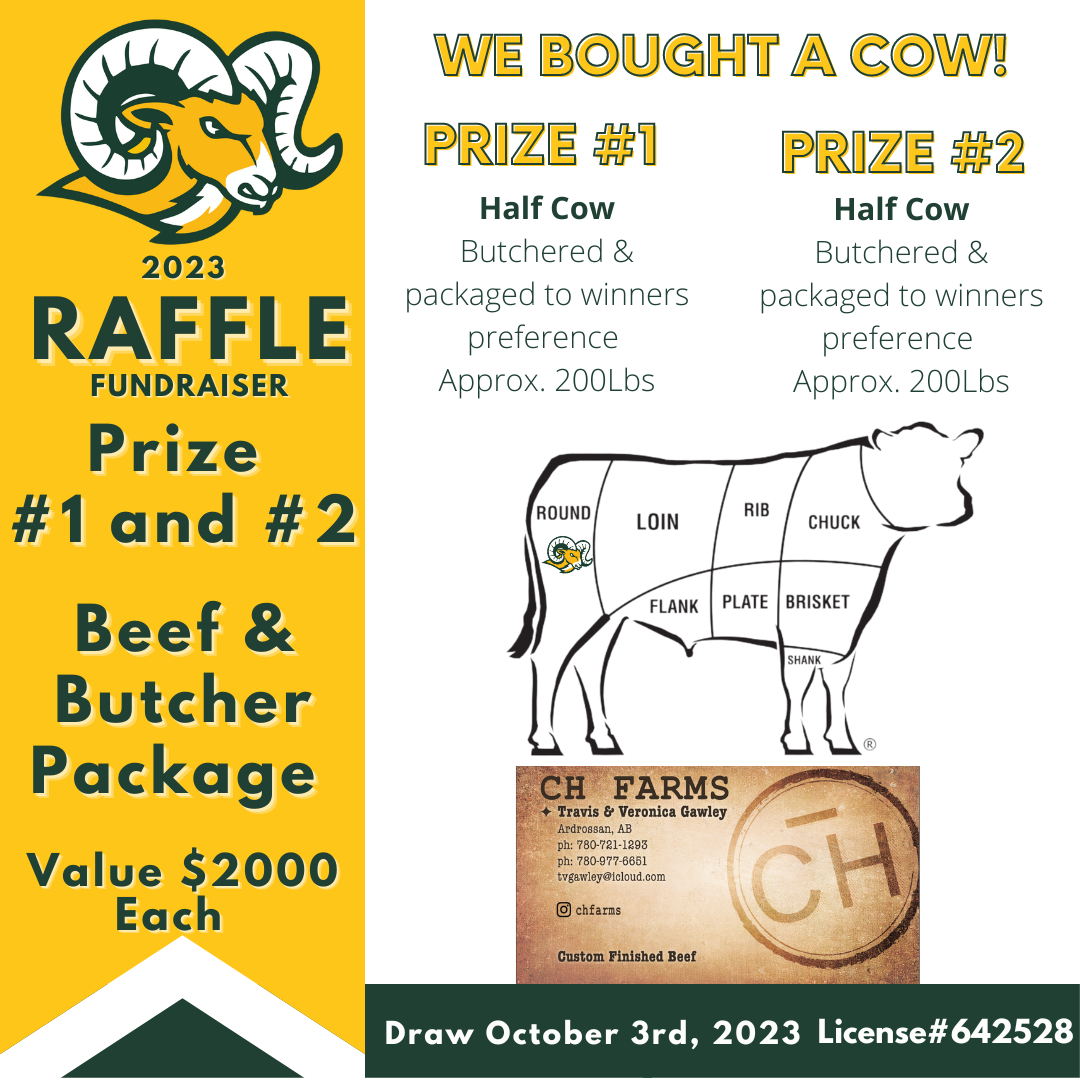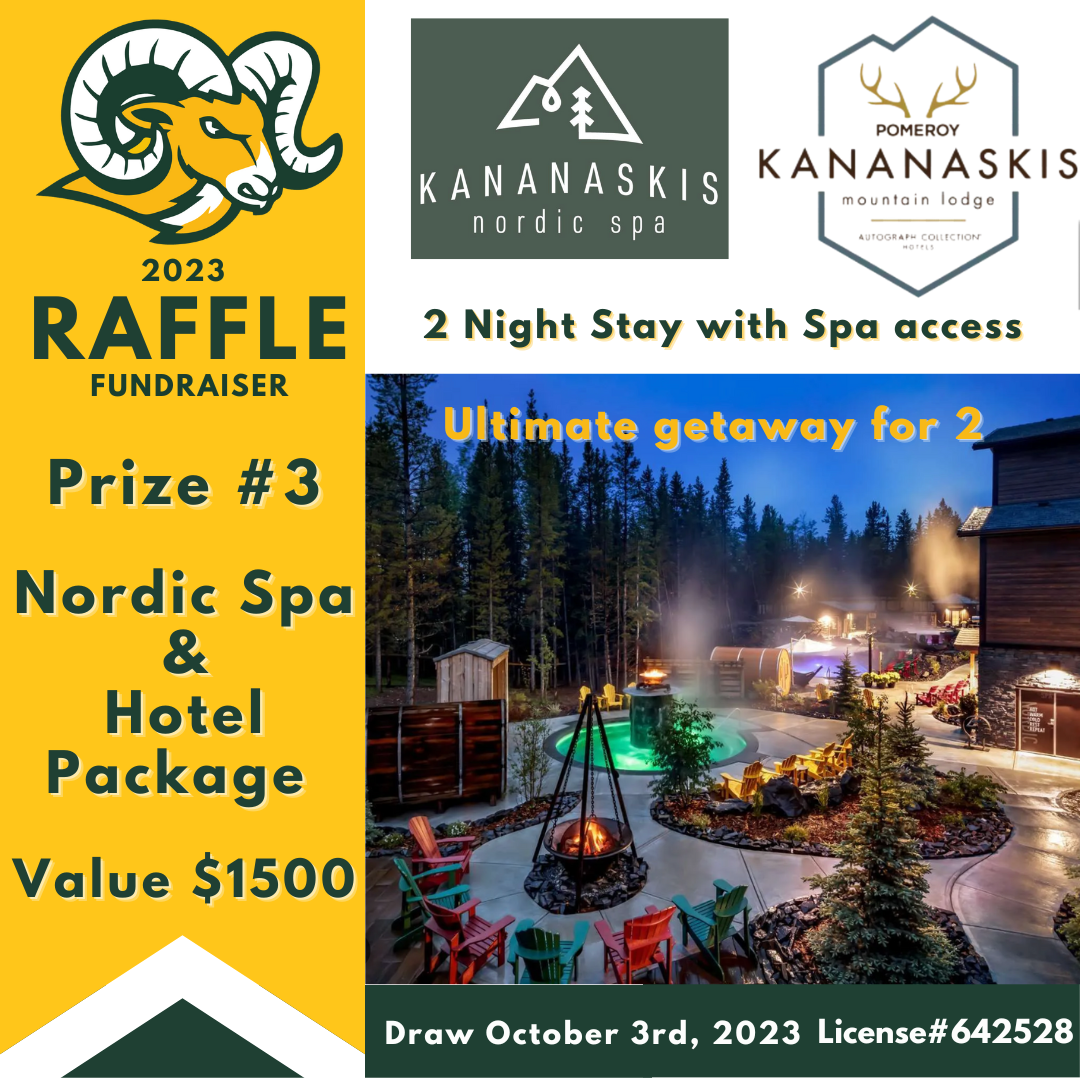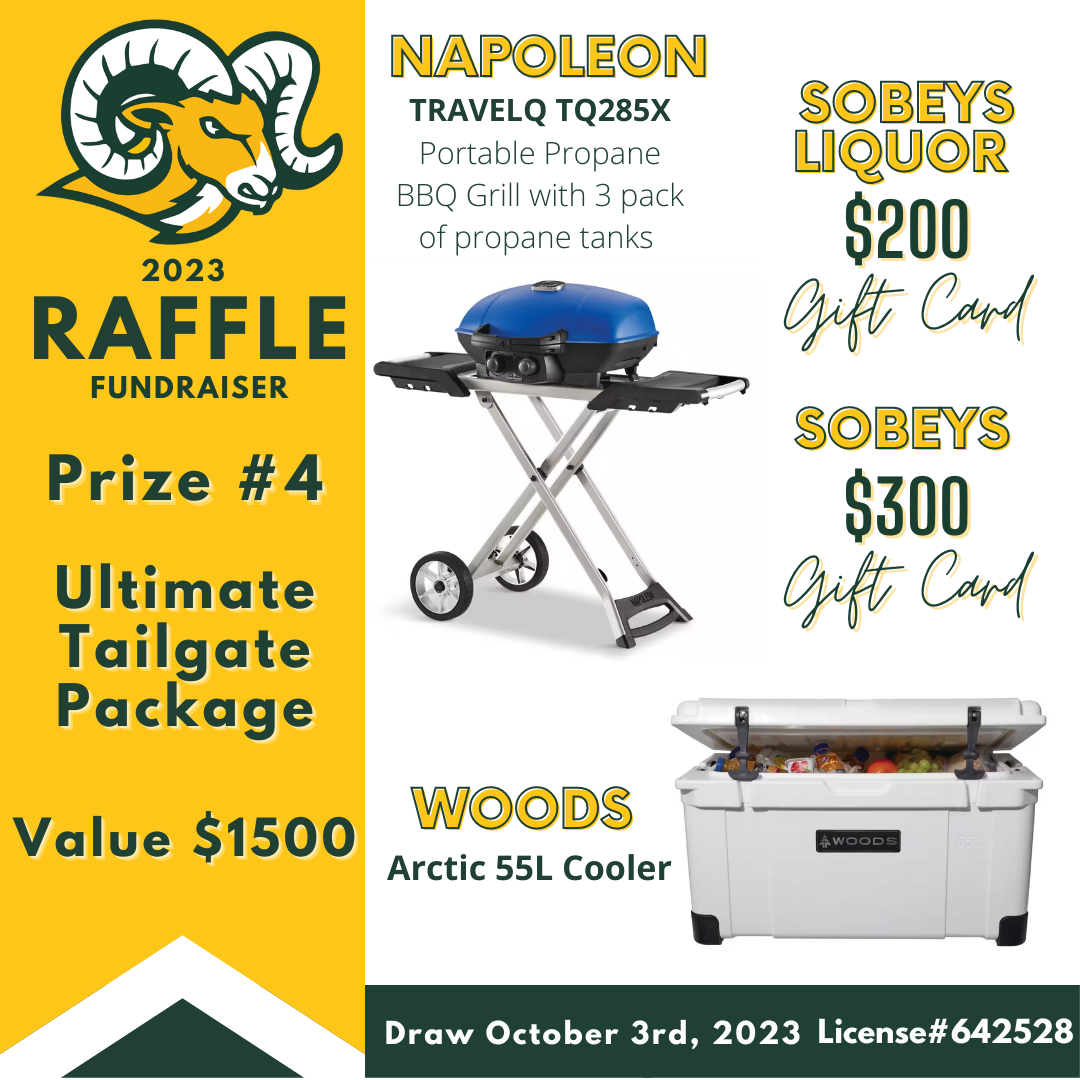 2023 Bottle Collection Fundraiser
For this 2023 season, we will be asking each athlete to provide a minimum of 15 large bags (rough estimate of $8 each) of bottles throughout the season. Team managers will track bag collection numbers to ensure the minimum is provided by each athlete.
We will have 3 collection nights to collect the bottles at both Bethel and Bantam club house.
Anticipated collection dates are : June 15th, August 17th & October 5th. Confirmation of collection dates will be shared closer to the dates.
In order to help collect these bags, a downloadable flyer is available for athletes print and pass along to family, friends, coworkers, neighbours and pass along in your neighbourhoods.
By adding this package to your registration fees, $120 will be added to your account and exclude your athlete from having to collect bottles throughout the season.
If you do not wish to pay the $120, 15 bags will be required to be collected and provided during bottle collection nights.
IMPORTANT NOTE: Managers will be tracking numbers of bags throughout the season and should the minimum amount not be provided by the end of the season, fees may be added to your account at a cost of $8 per missing bag.
ALBERTA LAWN ENFORCEMENT FUNDRAISER
Get your Spring cleanup, Weed Control and other Property Maintenance services through Alberta Lawn Enforcement (ALE) to Support the Rams year round.
Fundraiser Details;
For all service packages booked and paid for throughout the year, ALE will donate a portion back to the Rams club after Spring Clean Up every year!
- For all packages between $80 and $200 ALE will give $10 to the organization
- For all packages over $200 ALE will give $20 to the organization
- All that is needed when booking services is for customers to put "RAMS 1001" in the "additional service details", Email ALE your request with the above code in the email, or tell ALE over the phone.
Service Packages that apply to the above;
- Spring Cleanup (The Works, The Standard, The Basic)
- Weed Control (Curb Appeal, Maximum Security, Supermax Security)
- Monthly Lawn Maintenance (Weekly, Bi Weekly, Monthly)
- Fall Clean Up (Fall Cleanup, The Basic)
- Monthly Snow Removal
780-265-5598
Thank you Alberta Lawn Enforcement!